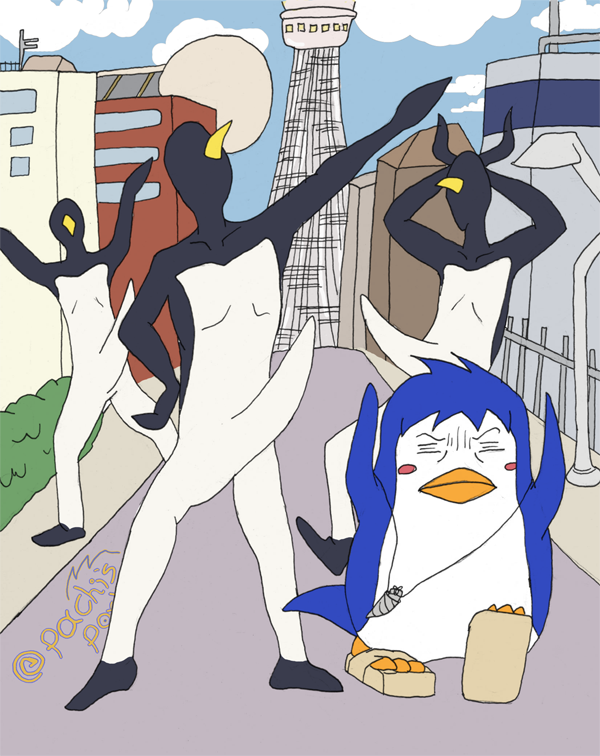 It's almost Halloween, ghouls and gals! What scary tales has Uncle Pachi whipped up for you on this wicked week? Prepare yourself for a shocker, a chilling collection of craft that will send your spirit straight to the crypt! For tonight......I am reviewing......A FANSERVICE ANIME.
That's right. And not the good kind of fanservice anime like Kill la Kill, oh no. This is raked straight up out of the bottom-feeders, the craptastic, insulting series that objectify women for a complacent male audience. I've gone on record about lowest common denominator fanservice in my Free review, but what if we were to accurately examine one of these monsters? Let's see how that goes as I review Daimidaler the Sound Robot! Enjoy, if you dare~!

I'll admit, I partially decided to write this review because I wanted to draw the Penguin Empire commandos. Ridiculous front tails and all. And of course I had to show how #2 feels about these 'penguin brethren'. I deliberately didn't apply shading to this one as a postmodern commentary on how fanservice for a male audience is often morally cheap. I'm deep, man.